Posted on 03. Jun, 2007 by George in Study tools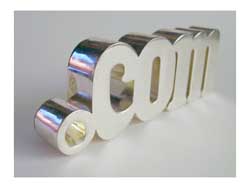 When I was a student, I was always on the internet. Most of the time, it was for the wrong reason – playing games, chatting with friends.
But now, it's a completely different story. The internet is now a great source of searching for your research materials and provide useful tools for your studies. In fact, if you know where to get essential items, you'll have more time for yourself.
Here are the 5 hacks you can use…
Gradefix –
In short it's a schedule planner to keep track of your time. You will be able to organize your homework, reading, quiz, tests, and even dates in this online program.
Register here for a free account. There's some limitations to it but there's the $5 account too.
Citationmachine –
Do you hate taking down all the citations and compiling them? Well, this website will help you do the job. All you need is to fill in the forms and it'll generate the citation for you.
Google Scholar
This is a tool that many students already know. It's so called the internet scholar "library" where you find all the articles that is for students. it's very useful when you are doing your research papers.
Professional Graphs –
Although we have excel spreadsheets and we have other software to draw graphs, this cool gadget from this website allows you to create beautiful graphs that you can use it for presentations.
You always hear of this.. First impression counts!
Purdue university –
This is a very powerful website for writing. It equips you with all the writing skills to write out good articles and essays.
This was once recommended to me by my english professor. And I must say it really helps me alot!