Posted on 19. Jun, 2007 by George in Accelerated Learning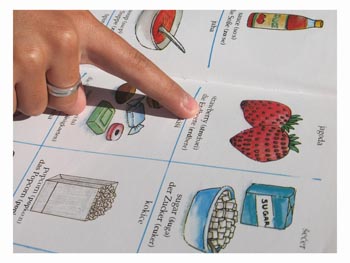 Life is a long journey of learning. You need knowledge and wisdom to make your lifetime a meaningful one.



This is one reason why learning is an important tool for people so they can improve their lives. This learning will help you in becoming a better person.

Learning is not for students only. It is important in self- development. Everybody has to learn to face the realities of everyday life. There are always possibilities for improvement. For example:
You may be on a vacation at another country where you need to learn a few words of the native language to go about.

You may get a new position in your job that requires a different skill.

You may even find your kids asking your help in their homework.
All these situations are can happen in your life and they all require some degree of knowledge and capacity to learn the new skills. This is where accelerated learning can come in handy to deal with your tasks.
What Is Accelerated Learning?
Accelerated learning is a system based on studies conducted by experts explaining the human mind and the ways it can best acquire knowledge at the soonest time possible.
Accelerated learning requires a considerable degree of exercise of the emotional and analytical parts of the brain. This is like mental Olympics. As such, the subconscious and conscious of our minds also improve.
A detailed explanation on how accelerated learning works will require some technical considerations. The important matter is to consider this tool as a good way to learn ways how to learn and use this trait.
How to Achieve Accelerated Learning?
Considering the magnitude and importance of learning in this age, you will definitely want to learn accelerated learning to improve your personality and being.
Here are some of the effective ways for you to use:
1. Be Open to Learning
Some people think they do not have enough background to prepare them for a new learning. You do not think negatively. As long as you have a brain and it works, you can learn.
Always tell yourself that you are receptive to changes and new information. This attitude will make you open to the things that you need to read or listen.
Do not be afraid of the things you do not know. These are merely new things for you to discover. Enjoy the experience. There is no need to be intimidated.
2. Preparation for Your Learning
Most people require a certain atmosphere before they can be receptive to learning. Some need peace and quiet. Some need to be alone. Some want to be in a group and have intellectual stimulation. Still others want music and loud noises.
You need to find out for yourself an environment that best stimulates your mind and body to learning to maximize your time and efforts. This may take a few experiments on your part, but once you find that comfortable place, you can never go wrong.
3. Listen Passively and Actively
You can also explore the different types of learning available in the market today. There are active ways of learning like attending seminars and lectures. You can also maximize your leisure time by learning from your surroundings.
Sometimes, even if you are not paying attention, listening passively can have an effect in your mind. You can listen to news as you do your chores. There are people who listen to recordings when they sleep to learn a new language. Even if you are not attentive to it, your mind can grasp some of the bits that may come in handy later.
You can also try to actively observe and listen to your surroundings. You sometimes need a concentrated effort, especially when you do not have a lot of time.
4. Utilize the Wonders of Music
Music can have a wonderful effect to your mind and body. Choose the ones that can enhance your mood and accelerate your learning.
Many think classical Baroque music to be very effective in enhancing the emotional development of the brain. It can even improve the condition of the heart. You might want to give it a try.
Conclusion
Be a better you by focusing on accelerated learning. Take these effective steps and you will definitely love the result of an improved individual that you became.